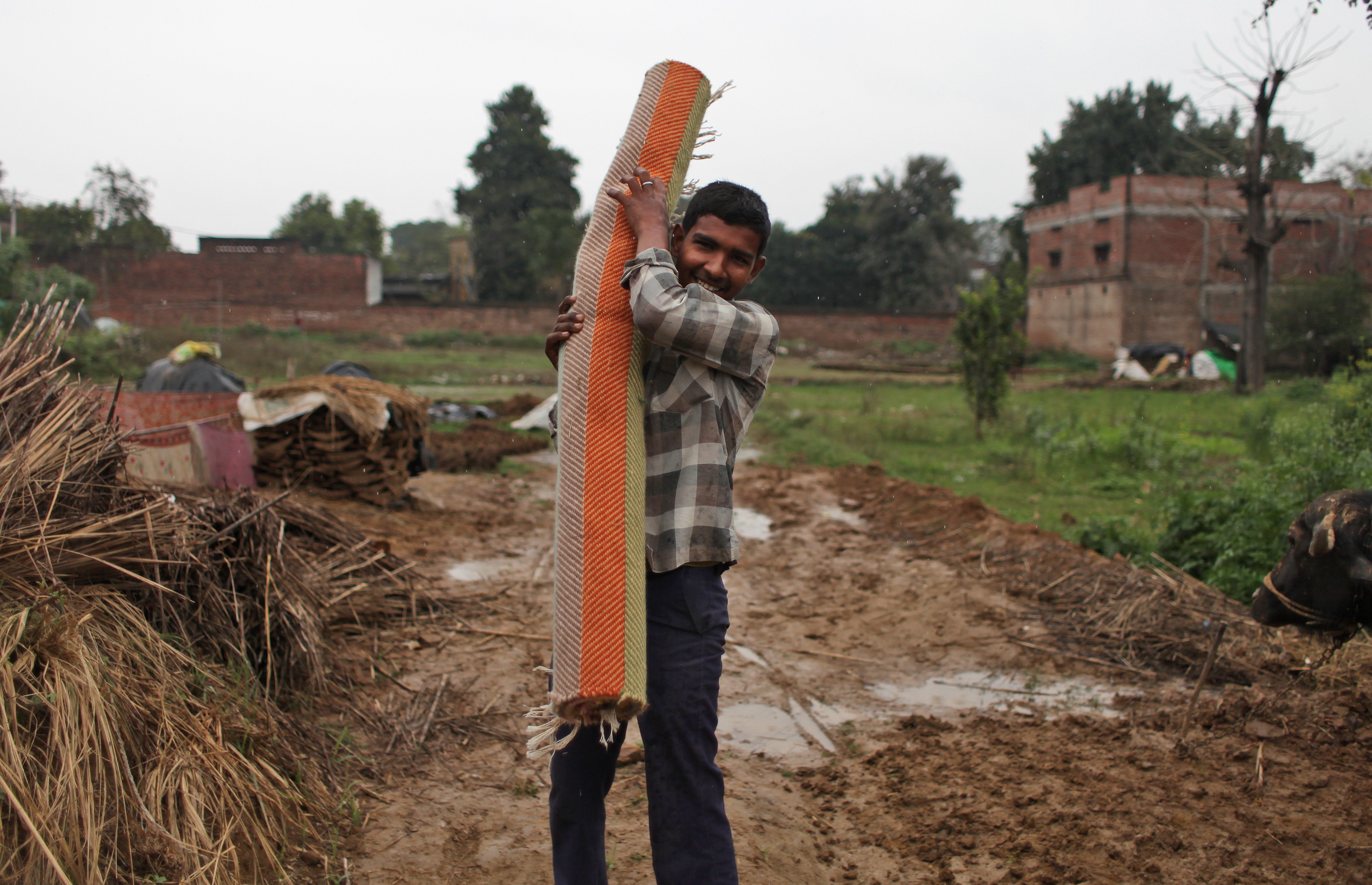 Discover the World of Handmade Carpets Online at Pequra
Carrying Forward a Rich Tradition
When it comes to decorating your home with luxurious, exquisite decor, nothing speaks more of elegance and sophistication than handmade carpets. At Pequra, we're proud to carry forward India's rich weaving tradition, offering a wide range of
handmade carpets and rugs
that are sure to make your space feel unique and inviting.
A Testament to Artistry
As you explore our handmade carpets online, you'll find each piece to be a testament to the artistry of skilled artisans. These individuals have honed their craft over generations, and their dedication to their craft is evident in every weave and knot of our carpets. It's this commitment to quality and craftsmanship that has earned us a reputation as one of the leading providers of handmade carpets in India.

Embodying Cultural Heritage

Our carpets and rugs are more than just decor items – they are a reflection of India's rich cultural heritage, an embodiment of our ancient crafting traditions. Each carpet tells a story, a story of dedication, passion, and the enduring spirit of our artisans. From the weaving techniques to the intricate patterns, every detail speaks of the skill and love that goes into creating these exquisite designs.[Learn more about the history of Indian carpet weaving here]

Choosing the Perfect Piece

As you shop for handmade carpets online at Pequra, you'll find a diverse collection to choose from. Whether you're looking for a traditional design to complement your classic decor or a contemporary pattern for a modern living space, you'll find the perfect piece in our collection. But how do you decide between a carpet and a rug? The two terms are often used interchangeably, but there are differences. Carpets are generally larger and used as a floor covering, while rugs are smaller and can be used in various ways, such as hanging on the wall or layering over carpets.

Value at the Right Price

And while we offer a diverse range of designs and styles, we also cater to various price points. The price of a handmade carpet depends on various factors such as the quality of materials used, the complexity of the design, and the amount of work that goes into creating it. At Pequra, we're committed to providing you with the best value, ensuring that you get a high-quality product at a reasonable price.

Explore and Elevate Your Decor

So, why wait? Dive into the world of handmade carpets online at Pequra and find the perfect piece to elevate your decor. With our wide range of designs and our commitment to quality, you're sure to find a carpet that you'll cherish for years to come.